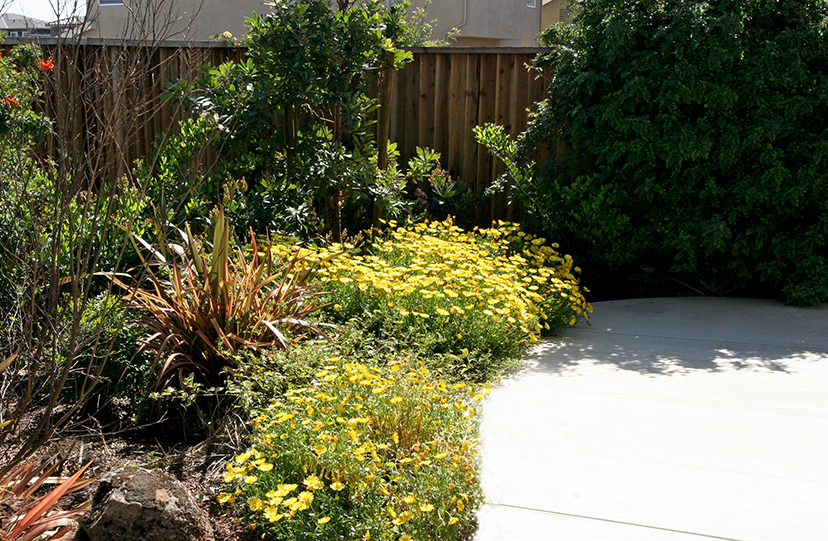 Beautifying Your Backyard
How you plan to use your backyard is a big decision. And there are many things to consider. The first step is to decide how you want to use the space. Do you want more of a hardscape to keep maintenance low and provide for outdoor entertaining and dining? Or is a grassy spot with plants and shrubs more your style? As long as you don't change slope or drainage, the rest is up to you.
Think about the things you enjoy looking at through your sliding door or when you're enjoying your backyard. If living elements are your thing, the Sunset Western Garden Book is a good guide of the types of plants, flowers and shrubs that work best in this area. Flowering plants, whether perennials or annuals, add a pop of color and texture and can be planted in the ground or in decorative pots. Add some edibles like cherry tomatoes, basil, arugula or oregano to spice up your meals. Plants like lavender, salvias and jasmine are not only colorful, they're fragrant.
Portable accessories like a small fountain, a sculpture, solar lighting to create a path or a string of tealights along the fence can really set the mood. Add a patio of concrete or pavers to accommodate outdoor furniture, even a BBQ.
Extend your personal style from inside to outside to create the perfect setting for relaxation and recreation.

© Nino Development Inc. All Rights Reserved.
Renderings are artist's conceptions. Actual homes may vary. Square footage listed is approximate.
Builder reserves the right to make any changes deemed necessary.