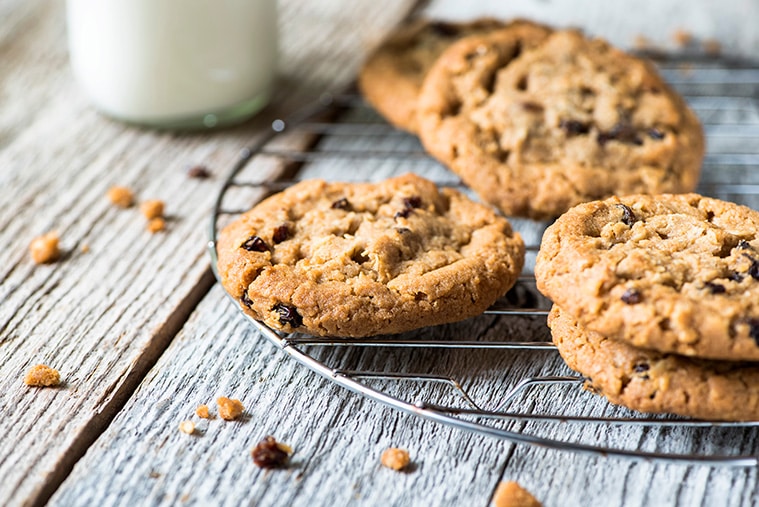 Tempting Treats For Your Holiday Table
From appetizers and beverages to side dishes, main courses and desserts, here are some favorite, festive holiday recipes from members of the Nino Homes team.
TOM 'N JERRY
From John Billman
Ingredients:
Bourbon whiskey (Although not technically a Bourbon, I suggest Crown Royal)
6 eggs (separated)
Pinch salt
1 16 oz. box powdered sugar
Nutmeg
Water (boiling)
In a mixing bowl, add a pinch of salt to the egg whites and beat until stiff. Using an eggbeater, mixer or whisk, gradually beat in half of the powdered sugar. In a separate bowl, beat the yolks, then gradually add in the remaining powdered sugar. Fold the yolk mixture into the white mixture. To serve; put a large spoonful of the mixture in an 8 oz. mug. Slowly stir in a jigger of Bourbon. Stir in hot water to fill the mug. Sprinkle with nutmeg.
BAKED PEAR AND CRANBERRY BRIE
From Wendy Blackburn
Ingredients:
1 large wheel of Brie
1 sheet puff pastry, defrosted
1 egg (separated)
Pecans, chopped
Dried cranberries
Pears, sliced
Pinch salt
1 tbsp. sugar
1 tsp. cinnamon
2 Baguettes
Preheat oven to 425
Slice baguettes into 1-inch-thick pieces, brush with olive oil and bake until crusty. Lay defrosted puff pastry on baking sheet lined with parchment paper. Place the brie wheel on top of puff pastry and cut the brie into 2 rounds. Remove the top round and add chopped pecans, sliced pears, cranberries and cinnamon. Place the top half of brie on the bottom half and add more pecans, pears, cranberries, a pinch of salt and cinnamon to the top. Fold the puff pastry up around top, brush with egg white and sprinkle with cinnamon and sugar. Bake for 20-25 minutes. Serve with baguette slices.
CORNBREAD PUDDING
From Sofia Sandoval
We have made this delicious recipe in my family for decades. It is so simple to make and a huge crowd pleaser. Our friends and family always ask for the recipe, and it continues to live on in households across the world!
Ingredients:
1 can sweet corn
1 can creamed corn
1 box Jiffy Cornbread Mix, the small box with blue label
1 cup sour cream
1 egg
1 stick good quality butter
Preheat oven to 350
Mix all ingredients by hand until well blended. Transfer to an 8.5" round souffle dish. If you have one with a cover, it is convenient to bring along to gatherings to keep it warm until served. Melt the butter and pour it over the top. Bake for 60 minutes or until firm and/or a toothpick comes out clean. Feel free to take artistic liberty: If you like it spicy, chop up a couple jalapenos (seeds removed) and sauté in skillet. Mix them into the batter before pouring the butter on top. Extra yummy! Enjoy!!
SWISS RED CABBAGE
From Lois Pape
This recipe is a family favorite from my husband's grandmother who was from Switzerland. Pair it with grilled meats or sausage for your Octoberfest or other holiday meal!
Ingredients:
1 head red cabbage, sliced thinly, rinsed
3 to 4 slices bacon, cut in ½" pieces
1 onion, diced
1 apple, diced – I use a large red one for sweetness
¼ to ½ cup apple cider vinegar
Cook bacon in a large pot until crisp. Remove bacon and reserve for later. Sauté onions and apple pieces in the bacon fat until soft. Add cabbage and bacon to pot and stir to combine. Add ¼ cup of vinegar to start with, cover and cook over medium-low heat until cabbage is tender. Check after 30 minutes. Add more vinegar if you want the cabbage to be more tart.
JALAPENO CORNBREAD SAUSAGE STUFFING
From Katie Champlin
Ingredients:
Marie Calendar's Cornbread Mix
2 1lb. containers Jimmy Dean sausage
½ stick butter
3 cups chopped onions
3 cups chopped celery
½ cup minced jalapenos, seeds removed
2 tbsp. minced garlic
2 tbsp. chili powder
4 tsp. cumin
2 cups walnuts, toasted and chopped
Fresh cilantro or parsley
1 egg
9½ cups chicken broth
Preheat oven to 375
Make cornbread using recipe on package, then cool. Cut cornbread into 3/4-inch cubes. Place on baking sheet. Bake until dry but not hard, about 15 minutes. Transfer to large bowl. Melt butter in a heavy skillet. Add sausage and sauté until browned. Add onions, celery, jalapenos and garlic. Sauté until tender, about 8 minutes. Stir in chili powder and cumin, sauté for 2 minutes. Stir in walnuts. Season with salt and pepper. Mix into cornbread. Can make a day ahead. Cover and refrigerate.
Butter a 13x9x2 glass baking dish and set aside. Take stuffing from refrigerator and stir in ½ cup chicken broth. Season with salt and pepper. Reserve 8 cups for turkey. Mix 1 cup chicken broth into remaining stuffing to moisten. Transfer to prepared dish, cover with foil. Bake covered for 45 minutes. Uncover and bake until top is crisp, about 25 minutes longer.
ROAST TURKEY WITH HERB BUTTER AND CARAMELZIED-ONION GRAVY (14 Servings)
From Tracy Nino
ONION BASE FOR GRAVY:
½ cup (1 stick) butter
4 large onions, thinly sliced
1½ tbsp. chopped fresh rosemary
1½ tbsp. chopped fresh thyme
1½ tbsp. all-purpose flour
½ cup balsamic vinegar
3 tbsp. honey
TURKEY:
6 tbsps. (¾ stick) butter, room temperature
1½ tbsps. chopped fresh thyme
1 tbsp. chopped fresh rosemary
Chopped garlic
1 21-to-22-pound turkey
1 large onion, quartered
4½ cups (about) low-sodium chicken broth
2 large fresh rosemary sprigs
2 large fresh thyme sprigs
1 bay leaf
3 tbsps. all-purpose flour
FOR GRAVY BASE: Melt butter in large pot over medium-high heat. Add onions and sauté until deep brown, about 40 minutes. Mix in rosemary and thyme, then flour; stir 1 minute. Add vinegar and honey; simmer until thickened, about 2 minutes. Can be made 1 day ahead. Cover; chill.
FOR TURKEY: Set rack at lowest position in oven and preheat to 350.
Mix butter and herbs in small bowl. Rinse turkey inside and out; pat dry. Place on rack set in large roasting pan. Sprinkle inside and out with salt and pepper. Starting at neck end, slide hand between skin and breast meat to loosen skin. Spread ¼ cup herb butter over breast meat under skin. Rub remaining butter over outside of turkey. Place onion quarters in pan around turkey. (Can be prepared 1 day ahead. Cover and chill.) If stuffing turkey, spoon stuffing loosely into main cavity and neck cavity. Tuck wing tips under; tie legs together loosely to hold shape. Roast turkey uncovered 1 hour. Tent turkey breast and tops of drumsticks loosely with foil; roast 1 hour longer. Add 1 cup broth, herb sprigs and bay leaf to drippings in pan. Continue to roast until thermometer inserted into thickest part of thigh registers 175, basting with ¾ cup broth and pan juices every 30 minutes, about 2.5 hours longer for unstuffed and 3 hours longer for stuffed. Transfer turkey to platter; let stand 30 minutes (internal temperature will increase 5 to 10 degrees). Strain pan-juices into 8-cup measuring cup; spoon fat off top. Heat gravy base over medium heat. Whisk in flour, then pan juices. Boil until gravy is reduced to 7 cups, stirring occasionally, about 12 minutes. Season with salt and pepper. Serve turkey with gravy.
PEAR CRANBERRY BREAD PUDDING (6 to 8 Servings)
From Cris Barreto
Ingredients:
5 cups brioche, Hawaiian bread or other sweet rolls, torn into small pieces
2 ripe pears, peeled, cored and diced
1/3 cup dried cranberries
3 eggs
1½ cups whole milk
1 cup whipping cream or heavy cream
½ cup sugar
1 teaspoon cinnamon
¼ teaspoon nutmeg
Pinch of salt
Preheat oven to 325
Coat inside of a 2-quart (or larger) baking dish with cooking spray or butter. Arrange half the bread to cover the bottom of the dish. Layer on pears and cranberries. Top with remaining bread. In a large mixing bowl, beat eggs well. Whisk in milk, cream, sugar, vanilla, cinnamon, nutmeg and salt. Pour the mixture over the bread and fruit. Cover dish and refrigerate for at least two hours or overnight so that liquid is fully absorbed. Bake bread pudding for 1 hour or until the custard is set. Let cool at least 10 minutes before serving.
PUMPKIN HONEY BUN CAKE
From Melissa Mendonsa
Cake Batter:
1 box "super moist" yellow cake mix
½ cup vegetable oil
4 eggs
½ cup sour cream
3/4 cup canned pumpkin
2½ teaspoons pumpkin pie spice
Streusel:
3/4 cup brown sugar
½ cup chopped walnuts
Glaze:
1 cup powdered sugar
2 tbsp. milk
1 tsp. vanilla
Preheat oven to 350
Grease bottom and sides of 13×9 inch baking pan. On medium speed for 2 minutes mix the cake mix, oil, eggs, sour cream, pumpkin and pumpkin pie spice. Measure out 2 cups of batter and place on the bottom of prepared baking dish. Combine walnuts and brown sugar and sprinkle over cake batter in pan. Spoon and spread the remaining batter over filling. Bake for 35-40 minutes or until toothpick inserted comes out clean. Remove pan and place on cooling rack.
Whisk powdered sugar, milk and vanilla until combined. Pour over warm cake. Cool completely before serving.
OATMEAL CHOCOLATE CHIP COOKIES
From Stephanie DeMateo
Ingredients:
1½ cups packed brown sugar
1 cup butter or margarine, softened
1 tsp. vanilla
1 egg
2 cups quick-cooking oats
1½ cups all-purpose or unbleached flour
1 tsp. baking soda
¼ tsp. salt
6 oz. semisweet chocolate chips
1 cup chopped walnuts, optional
Preheat oven to 350. In a large bowl, stir brown sugar and butter until blended. Stir in vanilla and egg until light and fluffy. Stir in oats, flour, baking soda and salt; Stir in chocolate chips and walnuts. Onto ungreased cookie sheet, drop dough by rounded tablespoonfuls about 2 inches apart. Bake 9 to 11 minutes or until golden brown. Cool slightly; remove from cookie sheet to wire rack.

© Nino Development Inc. All Rights Reserved.
Renderings are artist's conceptions. Actual homes may vary. Square footage listed is approximate.
Builder reserves the right to make any changes deemed necessary.