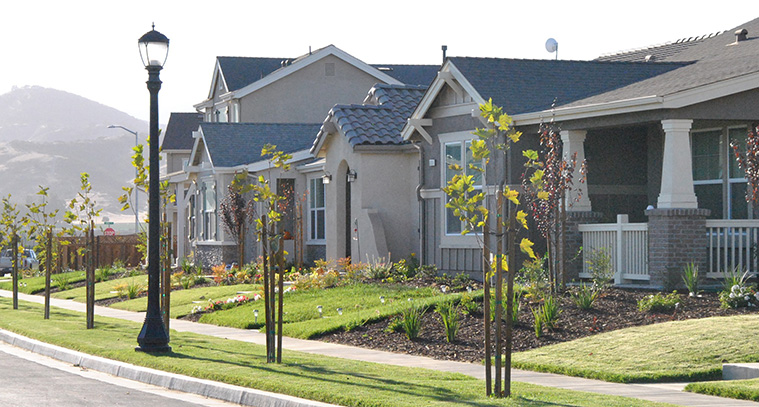 Path to Homeownership–
You may be closer to owning a new home than you think.
Have you always dreamed of owning your own home? Or are you looking for a larger home away from the city and crowds? It's a big step. A big step that can help you build a better future. And there's a lot to consider. Our salespeople and preferred lender can help guide you through the process to see where you stand.
STEP 1: Schedule an Appointment at Our Sales Centers
Reach out to Sofia in King City or Cris in Greenfield to arrange a personalized tour of our neighborhoods and models.
If interested, move on to Step 2.
STEP 2: Find Out Your Purchasing Power
Reach out to our preferred lender—Rob Nino at Premier Mortgage Resources.
To see the amount you would qualify for, Rob will guide you in pulling together the needed information.
Ask Rob about our currently-offered INTEREST RATE BUY-DOWN PROGRAM that can help you secure a better interest rate!
STEP 3: Work with Cris or Sofia to set up a contract to get the perfect home for you and your family.
IT'S THAT SIMPLE! Your salesperson and our preferred lender will stay in touch and guide you throughout the process. We get comments from many of our homebuyers on how easy and stress-free we make the process of buying a new home. We provide informative materials that outline the steps including—the I Signed a Contract—What Happens Next letter and our 30-Day Before Closing letter to keep you informed throughout the process.
WE'RE HERE TO HELP! Call or email Sofia Sandoval (King City Sales) at 831/902-9945 or sofia@ninohomes.com. Cris Barreto (Greenfield Sales) at 831/902-9985 or cris@ninohomes.com. Rob Nino with Premier Mortgage Resources, LLC (our preferred lender) at 831/674-5847 or rob.nino@pmrloans.com.

© Nino Development Inc. All Rights Reserved.
Renderings are artist's conceptions. Actual homes may vary. Square footage listed is approximate.
Builder reserves the right to make any changes deemed necessary.