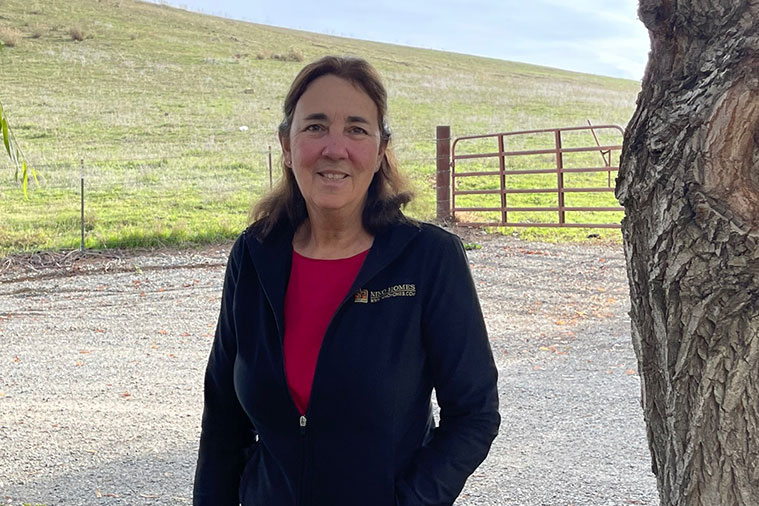 Team Member Highlight – Lois Pape
The overwhelming consensus among her coworkers is that Lois is the glue that holds Nino Homes together. With Nino Homes since 2005, Lois has the universal respect of all who work with her, from project superintendents and subcontractors to city planners, engineers and other officials.
Some of her extraordinary skills include forecasting and planning, working and thinking ahead to keep the many facets of building neighborhoods of homes moving forward efficiently and on time. She's the person people call when they need something done but aren't sure who can do it. Lois will figure it out.
Her responsibilities span a wide range including working with cities on permits and necessary applications; helping Mike gather tract maps for city approval; preparing presentations to City Councils; keeping an eye on the company website; managing insurance coverages; creating public reports required by King City and Greenfield; and tracking down needed information. "I'm just one part of the team who does all this, it's not just me," she says with characteristic humility. "I do a little bit of everything. Whatever needs doing."
"I love the variety of work I do here," says Lois. "No two days, or even two hours, are the same. Mike and Tracy are very supportive of us and our families. A major benefit is that we are all treated like members of the Nino Homes family."
Lois and Greg, her husband of 40 years, have two grown children, two young grandchildren and a "very active" Lab named Jethro. In her leisure time, she enjoys walking, hiking, and playing the role of sous chef while cooking with Greg.

© Nino Development Inc. All Rights Reserved.
Renderings are artist's conceptions. Actual homes may vary. Square footage listed is approximate.
Builder reserves the right to make any changes deemed necessary.