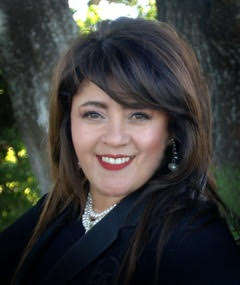 Welcome Sofia Sandoval
Sofia Sandoval brings vast experience, customer service savvy and enthusiasm to the Nino Homes team. As the community sales manager at Mills Ranch in King City, she takes great care to make the process of buying a new home smooth and enjoyable. Sofia, a broker, has been selling homes for more than 30 years and has a legacy of hundreds of satisfied homeowners to her credit.
"I sell from my heart," says Sofia." Throughout her successful career, she has put her passion to work in getting clients into the home of their dreams in Hollister as well as Monterey County. Her familiarity with South Monterey County is a plus in making homebuyers at Mills Ranch feel right at home in the community. Knowing the magnitude of a new home purchase, Sofia created guides that help take the stress out of the home buying process.
We are pleased that she has joined Nino Homes and hope that you will reach out to welcome her to our team.

© Nino Development Inc. All Rights Reserved.
Renderings are artist's conceptions. Actual homes may vary. Square footage listed is approximate.
Builder reserves the right to make any changes deemed necessary.