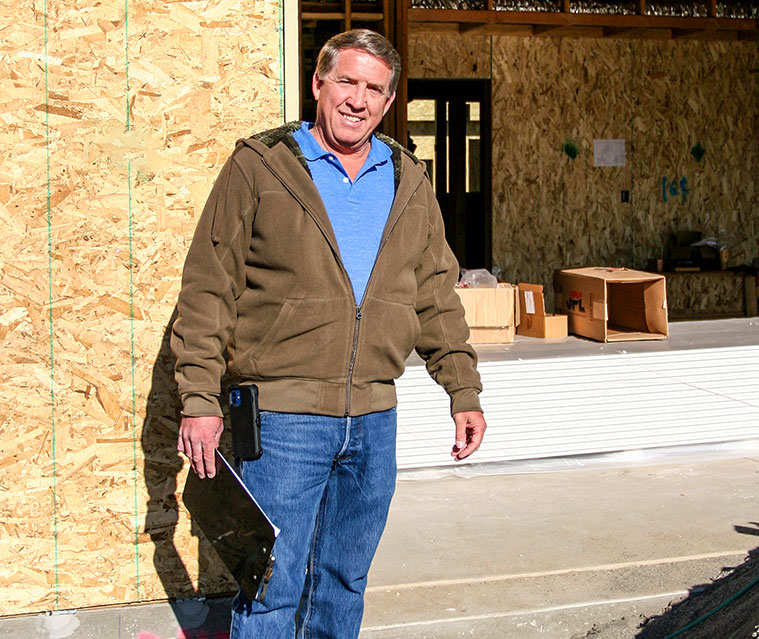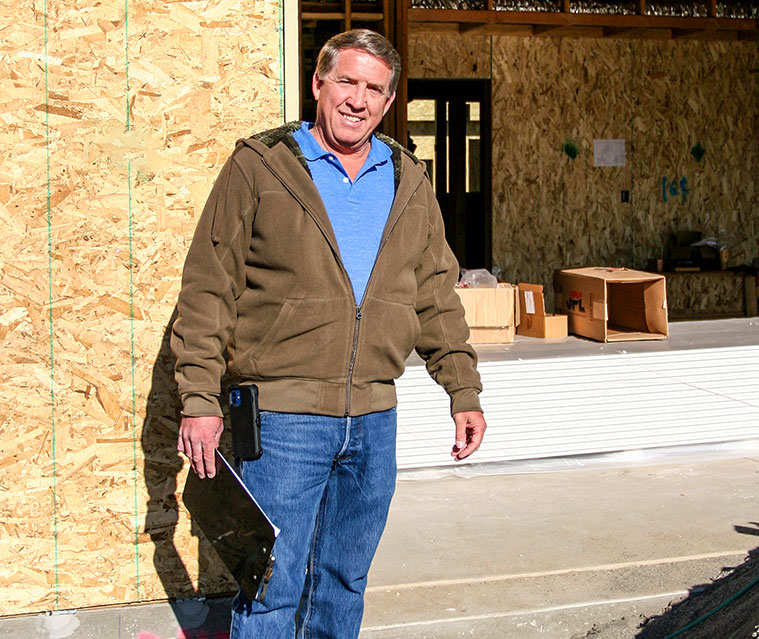 Team Member Highlight – John Billman
After nearly 37 years in the building trades, John joined Nino Homes in October 2021 as a project superintendent on the Nino Homes at Vintage Meadows project. In his senior year of high school, he worked for a contractor after school and on weekends. After graduating, he earned an Associate in Science degree in construction management from Hartnell Community College while continuing to work in the trades. After the first year, he began working full time and continued with school in the evenings.
Once permits are secured, John oversees and coordinates the process from laying of the foundation, scheduling and construction to a walk-through with the homeowners. John also spends time scheduling and corresponding through email, messaging and phone calls with sub-contractors to keep the project on track. "It is nice working for a local company that cares about the quality of their product and their team members," he says. "Mike, Tracy and the whole team are great to work with."
Born and raised in Salinas, John, a licensed general contractor, has lived in Gonzales since 2000. Married to Greta for 21 years, the couple has three teenage children. In his leisure time, he enjoys fishing, biking and camping.

© Nino Development Inc. All Rights Reserved.
Renderings are artist's conceptions. Actual homes may vary. Square footage listed is approximate.
Builder reserves the right to make any changes deemed necessary.