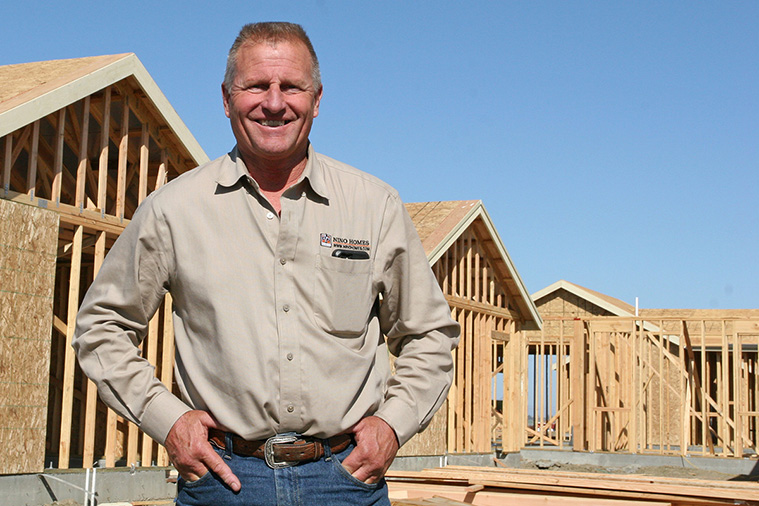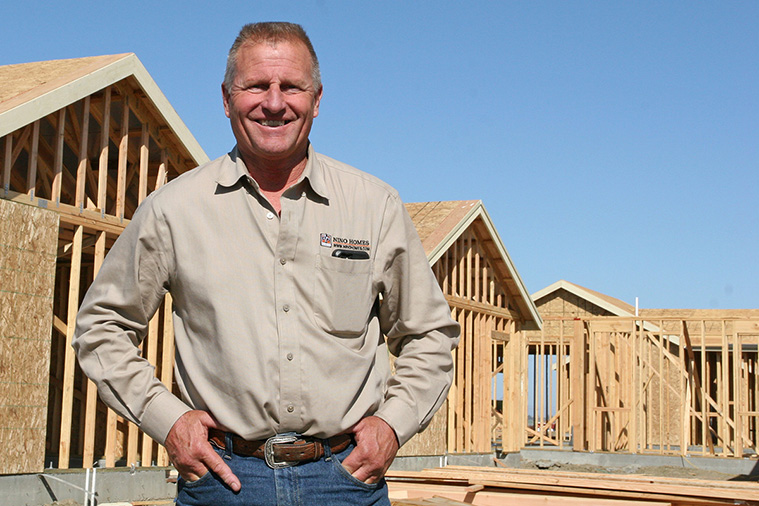 Team Member Highlight – Gordon Dobbs
As superintendent with Nino Homes since 2006, Gordon currently oversees the charming Mills Ranch project in King City. He brings more than 40 years of experience in the building trades to his role with Nino Homes. His typical day includes ensuring everything is going according to plan and making sure the right subcontractors are onsite and on schedule. He also schedules necessary inspections and addresses any problems that need to be resolved. He's a master at pulling together his team, clearly outlining assignments and making sure everyone has what they need to complete their work on time and on budget.
"Mike and Tracy are great to work for," says Gordon. "We always know what's expected of us and are given the freedom to do our jobs. If I say there's a problem, we fix it and move on as a company. They listen to what we have to say and respect us. It's a small family business and they take care to make us feel like part of the family."
Hailing from Salinas, Gordon has lived in Hollister since the mid-1980s with his wife of 37 years. In his spare time, he enjoys boating and riding his motorcycle.

© Nino Development Inc. All Rights Reserved.
Renderings are artist's conceptions. Actual homes may vary. Square footage listed is approximate.
Builder reserves the right to make any changes deemed necessary.